Meet Our Staff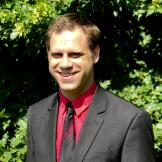 Chris Wagner, Executive Director chris@projectextramile.org
Chris joined Project Extra Mile in September 2014 following the completion of his Master's Degree overseas. Between 2002 and 2011, Chris worked on a variety of policy issues at the federal level while employed by the U.S. Senate and two government affairs firms. Chris brings with him a wealth of policy advocacy knowledge and experience from his work on behalf of municipal and state governments, nonprofit organizations and private companies, in addition to a strong personal commitment to Project Extra Mile's mission.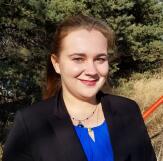 Liene Topko, Policy & Research Coordinator liene@projectextramile.org
Liene joined Project Extra Mile in December 2017 after completing her Master's in Public Health at the University of Nebraska Medical Center (UNMC). During her time at UNMC, she worked as a Research Associate where she had the opportunity to refine her research skills, gain insight of public health, as well as work on manuscripts and policy briefs. She is very passionate about making a difference in the community and looks forward to being part of the team at Project Extra Mile.