2022 Law Enforcement Training Registration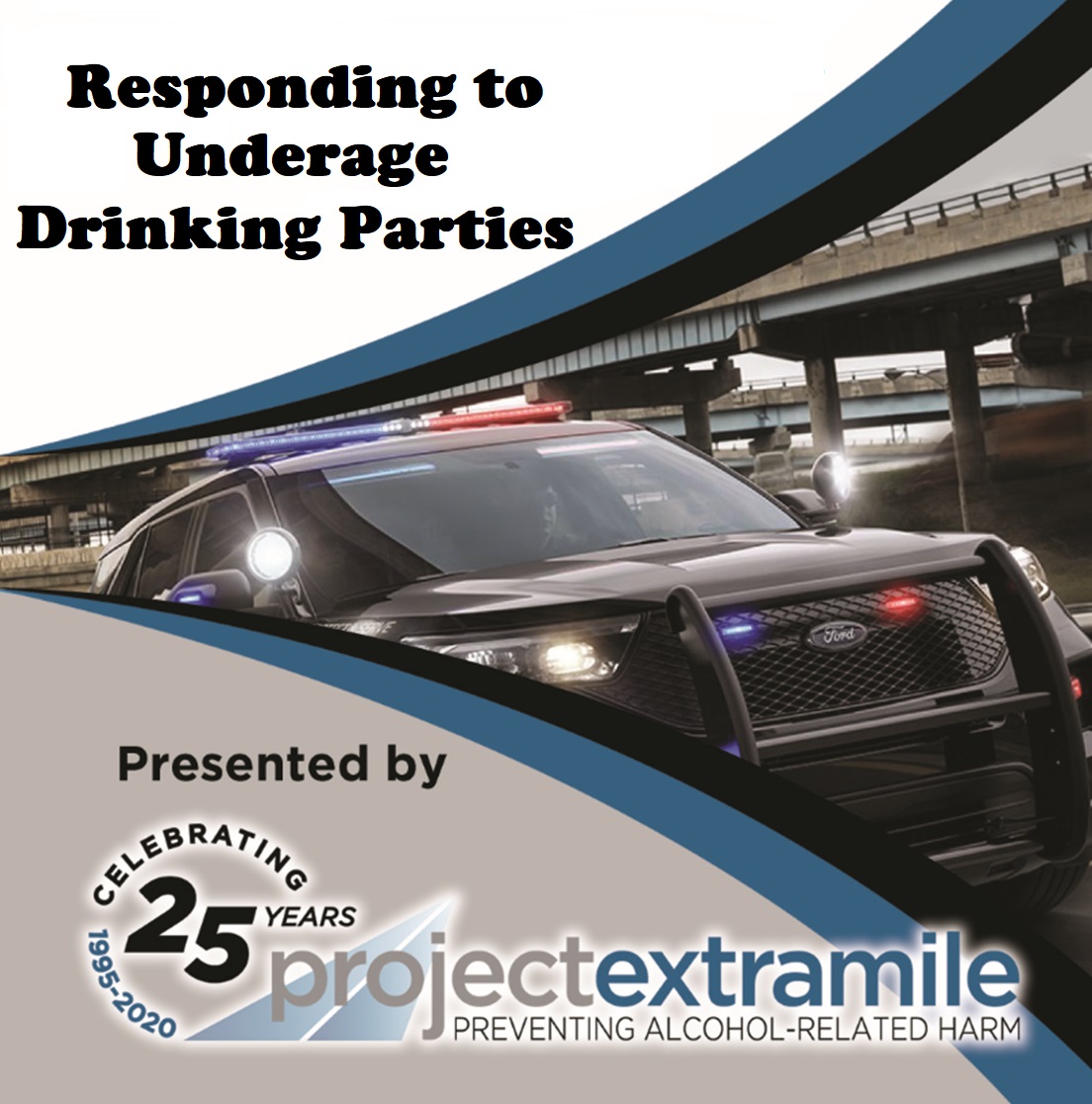 In partnership with the Nebraska Department of Transportation - Highway Safety Office and Region 6 Behavioral Healthcare, Project Extra Mile is coordinating two Law Enforcement Trainings across the state. The trainings will focus on preventing and reducing alcohol-related harms by reducing social access to alcohol by youth. Law enforcement representatives, prosecutors and community coalition members are encouraged to attend.
Kearney: Thursday, May 19, 2022

Hosted by: Kearney Police Department
2025 A Avenue
Kearney, NE 68847
Registration: 7:30 am
Training: 8:00 - 4:00 pm
Lunch will be provided.
Omaha area: Friday, May 20, 2022
Hosted by: Sarpy County Sheriff's Office
8335 Platteview Road
Papillion, NE 68046
Registration: 7:30 am
Training: 8:00 - 4:00 pm
Lunch will be provided.
Registration deadline for both training locations is May 13th, 2022.
Trainers Include:
Nancy McGee - retired special agent with the Missouri Department of Public Safety - Division of Alcohol and Tobacco Control
Chris Bartolotta - Captain with the Connecticut State Police
Training Topics Include:
Understanding the scope and consequences of underage drinking today
Understanding the philosophy behind controlled party dispersal
Identify the steps necessary to process offenders at underage drinking parties
Identify tactical approaches to responding to underage drinking parties in different environments
Experiential training to practice utilizing strategies in a realistic scenario with underage youth
View and download the 2022 Law Enforcement Training brochure here.
REGISTER HERE by May 13, 2022: