2018 Law Enforcement Training Registration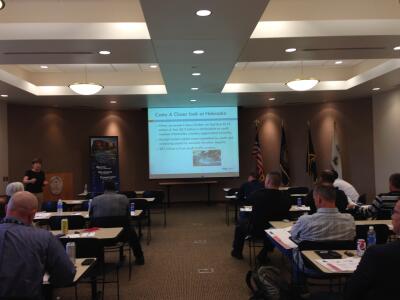 In partnership with the Nebraska Department of Transportation - Highway Safety Office, Project Extra Mile is coordinating two Law Enforcement Trainings, which will be held in both the Omaha area and in Broken Bow. The trainings will focus on preventing and reducing alcohol-related harms through Source Investigations. Law enforcement representatives, prosecutors and community coalition members are encouraged to attend. 
The registration deadline is September 14, 2018.
Training topics in the Omaha area and in Broken Bow will include:
Overview of underage drinking trends in Nebraska
Overview of source investigations and barriers to implementation
T.R.A.C.E. case study in Sarpy County
Legal overview of underage drinking laws
Building community support for enforcement efforts
About our Trainer:

Sheriff Jeff Davis is a dedicated public safety officer with over 35 years of service at the Sarpy County Sheriff's Office.
Sheriff Davis began his career with Sarpy County at age 18 as a dispatcher for the Sarpy County Emergency 911 Operations Center. Over the course of his career, he worked in the various divisions of the sheriff's office, including Road Patrol, Investigations, Jail and Administration until his swearing in as sheriff in 2005. Since the early days of his tenure as sheriff, Sheriff Davis has been a strong proponent for his department's adoption and utilization of T.R.A.C.E. protocol for investigating the source of alcohol for incidents involving underage drinking.
View and download the 2018 Law Enforcement Training brochure

here
.
Omaha area: Tuesday, September 18, 2018
National Safety Council, Nebraska, 11620 M Circle, Room 101, Omaha, NE, 68137
Registration: 8:30 a.m.
Training: 9:00 a.m. – 12:00 p.m.
Broken Bow: Wednesday, September 19, 2018

Hosted by the Broken Bow Police Department
Broken Bow Public Library, 626 S D Street, Broken Bow, NE  68822
Registration: 12:30 p.m.
Training: 1:00 p.m. – 4:00 p.m.
REGISTER HERE by September 14, 2018: